South Coast Track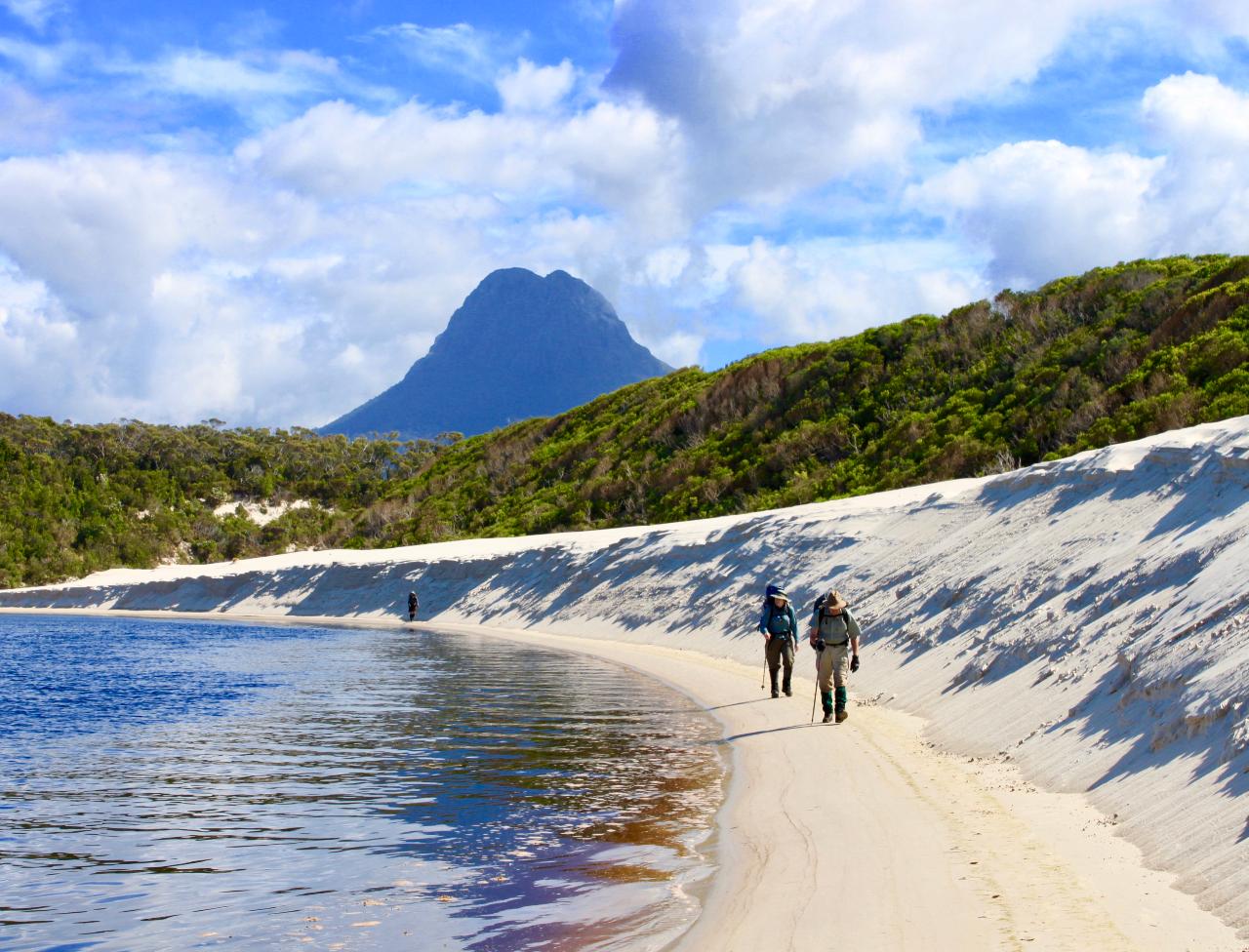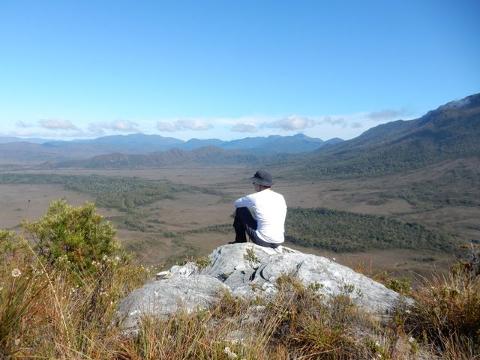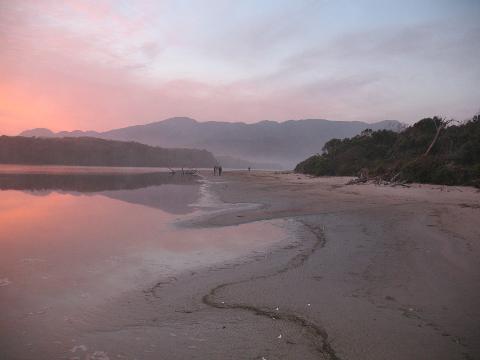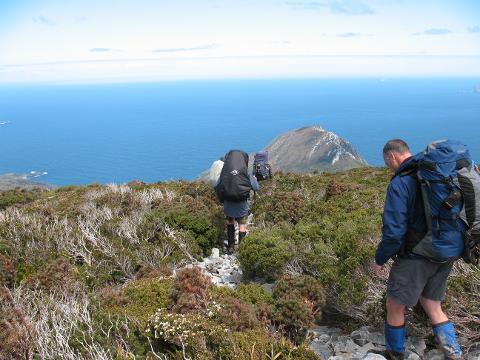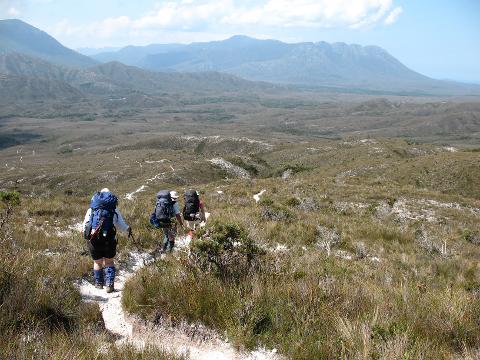 Dauer: 9 Tage (ca.)
Ort: Saint Marys, Tasmania
Produkt-Code: SCT
Brief Itinerary

This tour is over 8 nights / 9 days and it explores the whole southern coastline from Melaleuca to Cockle Creek.
Early explorers labelled this part of Southern Tasmania as the "worlds end". A true wilderness experience sums up that same feeling today.

You will begin your 9 day journey with a light aircraft flight into the airstrip at Melaleuca then travel from west to east along wilderness beaches and over dramatic peaks, through temperate rainforest and across pristine rivers and creeks.
Aboriginal people used this same route for thousands of years as did ship wrecked sailors. Evidence of the aboriginal's culture can still be seen today.
The diversity of plant and animal species in the park is amazing, particularly the abundant bird life. These include aquatic bids such as the oystercatcher, gulls and albatross and forest birds such as cockatoo's, orange bellied parrots and fairy wrens.
A very good level of fitness is required to complete this trek and walkers are required to carry a share of the food and tent accommodation and packs may weigh up to 18kg.

Each day the terrain is different and the campsites that we visit are spectacular.
This tour requires a minimum of 6 guests to guarantee a departure.
Visit our website www.tasmanianhikes.com.au for more details
Payment Options
When booking this tour we take full payment unless otherwise stated.

If you wish to make a deposit for this tour, you can. In the Payment Options box on the booking form, please indicate if you wish to make a deposit or pay for the tour in full.
The deposit is $400.00 per guest.
Please Note: Once you have completed the booking form, it will indicate that the full tour price is due.
However, if you have noted in the "Payment Options" box that you only wish to pay a deposit, this is what we will charge your card when we receive your booking.
Cancellation and Refund Policy
Guests canceling their tour up to 8 to weeks prior, a full refund less the tour deposit [$400] will be refunded. If guests cancel a tour less that 8 weeks up until the pre-booked departure date, no refund will be given.
If guests wish to transfer their booking to another date this can be done up to 8 weeks prior only.
Should a participant/guest need to leave a tour once it has commenced, due to a medical emergency or any other reason, no refund, partial or in full, will be given.
Should Tasmanian Hikes have to cancel a tour due to lack of numbers, guests will be given 30days notice.
If we can't offer you an alternative tour that would suit you, we will refund your payment in full.
Tasmanian Hikes reserves the right to vary, cancel or postpone a tour due to unsafe conditions such as severe weather, floods, bush fires or sudden track closures. We reserve the right to cancel a tour,in whole or in part if it is necessary to do so due to a force majeure event.
Tasmanian Hikes strongly recommends that suitable travel insurance be purchased by the traveller to cover any financial loss, due to your own cancellation, or if Tasmanian Hikes has to cancel a tour. Tasmanian Hikes will not be responsible for your travel expenses or losses arising from a cancellation.
We also strongly recommend that comprehensive travel insurance be taken out against loss of baggage or any medical expenses.